MARS ARCTIC 365 SCIENCE DESIGN TEAM
The Mars Arctic 365 program will provide scientists with the most extensive testing to date on how a multi-person crew can live and work together under isolated, stressful and harsh conditions as part of a human mission to the Red Planet.
Given the importance of this scientific endeavor to the planning for a humans-to-Mars expedition, the Mars Society had recruited a high-level team of experts to design and manage the science program that will be carried out during the year-long simulation. Areas of research will include geology, microbiology, human physiology and psychology, nutrition-food studies and field technology studies, to name a few.
The following ten people will make up the Mars Arctic 365 science team involved in planning the mission: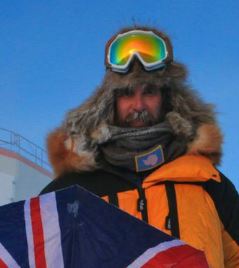 Dr. Alexander Kumar (Principal Investigator)
Dr. Kumar is a British medical doctor and experienced scientific explorer, who spent one year at Concordia Station in Antarctica and also organized the White Mars field study for Sir Ranulph Fiennes' Coldest Journey expedition across the southern continent.
Dr. Chris McKay
Dr. McKay is a planetary scientist at NASA, who specializes in astrobiology, planetary atmospheres, terraforming and planning for the human exploration of Mars and has extensive experience in polar field work. He was also one of the founders of The Mars Underground.
Dr. Carol Stoker
Dr. Stoker is a planetary scientist at NASA Ames Research Center, who works on developing instruments and robotic systems for space exploration and has led field testing in numerous analog environments, including Antarctica. She was also one of the founders of The Mars Underground.
Dr. Penelope Boston
Dr. Boston is a speleologist and astrobiologist specializing in the study of caves, related subsurface structures and geomicrobiology. She serves as academic director of the National Cave and Karst Research Institute and was one of the founders of The Mars Underground.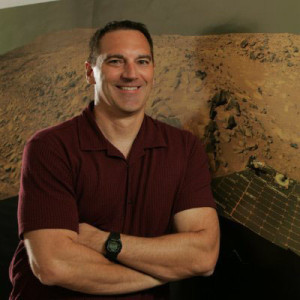 Dr. James Rice
Dr. Rice is a Senior Scientist at the Planetary Science Institute, who works as an astrogeologist specializing in the surface geology and history of water on Mars. He is also a co-investigator and geology team leader on the MER (Spirit & Opportunity) project. In addition, Dr. Rice has extensive field experience in Antarctica, the High Arctic, Hawaii and elsewhere.
Dr. Robert Zubrin
Dr. Zubrin is an aerospace engineer, author, expert on Mars exploration and president and founder of the Mars Society, the world's largest space advocacy group dedicated to the human exploration and settlement of the Red Planet. He is also president of Pioneer Astronautics.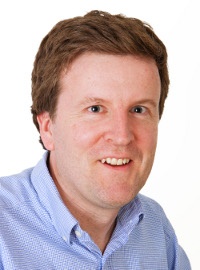 Dr. Charles Cockell
Dr. Cockell is a professor of astrobiology at the University of Edinburgh and is Director of the UK Centre for Astrobiology. He worked for five years for the British Antarctic Survey and has carried out field work in the Canadian Arctic and in Antarctica. In addition, he was also coordinator of Project Boreas, a plan to design a permanent human station at the Martian north pole.
Shannon Rupert
Ms. Rupert is a Ph.D. candidate at the University of New Mexico specializing in biological sciences and ecology. She also serves as Mission Director of the Mars Desert Research Station (MDRS), a Mars Society sponsored simulation analog in the Utah desert.
Lauren Fletcher
Mr. Fletcher is a Ph.D. candidate at Oxford (UK) specializing in environmental microbiology, planetary sciences and engineering. He has also carried out extensive biological field studies in the harsh Mars-like deserts of Peru and Chile.
Alex Hibbert
Mr. Hibbert is a record-setting polar expedition leader.  Only 27 years old, he has spent over 165 days unsupported in the Arctic and has crossed the second largest icecap on Earth four times.  In 2008, Mr. Hibbert completed the longest unsupported Arctic journey in history (at the time, the longest polar journey).  He is also the author of three books and is a globally-published photographer.