SUMMARY OF THE MARS ARCTIC 365 PROGRAM
Phase I:  The refit of FMARS to enhance the facility's equipment

Phase II: The one-year Mars surface simulation mission
The Mars Society announced on May 20, 2013 that it is planning to initiate a historic project involving a one-year Mars surface simulation expedition in the Canadian High Arctic at the organization's Flashline Mars Arctic Research Station (FMARS) on Devon Island.
Situated at 75 degrees north, roughly 900 miles from the North Pole, FMARS is located near a 20 kilometer meteor impact crater in the midst of a polar desert that is known to represent one of the most Mars-like environments on Earth.
MA 365 MISSION OBJECTIVES:
Field operation studies

Field technology investigations

Human factors research

Technical engagement

Education and public outreach

Scientific research
PHASE ONE CREW: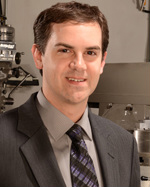 Joseph Palaia (Orlando, FL)
Mr. Palaia is the MA365 Crew Commander (Phase 1) and is a FMARS veteran who served as Executive Officer on the most recent Mars Society expedition to Devon Island in July 2009. He is also Chief Operating Officer of Earthrise Space Inc.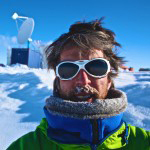 Dr. Alexander Kumar (Oxford, UK)
Dr. Kumar is a British medical doctor and experienced scientific explorer, who spent one year at Concordia Station in Antarctica and also organized the White Mars field study for Sir Ranulph Fiennes' Coldest Journey expedition across the southern continent. Dr. Kumar will serve as Principal Investigator of the MA365 mission and is a member of the project's science team.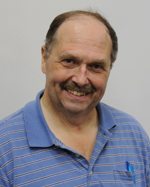 Adam Nehr (Orlando, FL)
Mr. Nehr is a veteran engineer experienced in electro-mechanical design and image system operations, who will serve as MA365 Executive Officer and Engineer (Phase 1). He is also Senior Manufacturing Engineer for Earthrise Space Inc.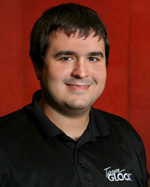 Justin Sumpter (Orlando, FL)
Mr. Sumpter will serve as IT Specialist for the MA365 expedition (Phase 1). At present, he works as Senior Systems Administrator for Earthrise Space Inc.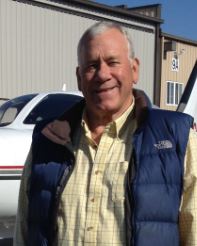 Barry Stott (Chadds Ford, PA)
Mr. Stott is a veteran pilot and owner of several aircraft charter firms. He will serve as one of the pilots during the MA365 July mission. He is also a life-time Mars Society member and one of the major sponsors of the MA365 summer expedition.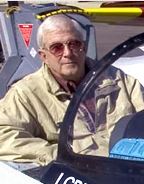 Dr. Richard Sugden (Driggs, ID)
Dr. Sugden is a family medical doctor and an experienced pilot who owns Teton Aviation. He will serve as one of the pilots during the MA365 July visit to FMARS.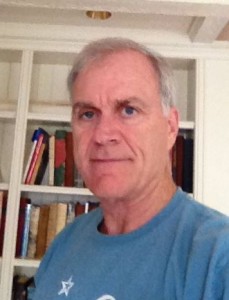 Richard Spencer (Wilson, WY)
Mr. Spencer is an experienced aviator who will fly one of the aircraft during the MA365 summer mission. He is also a former investment banker and headed several major investment firms. In addition, he served as a naval pilot in the U.S. Marine Corps.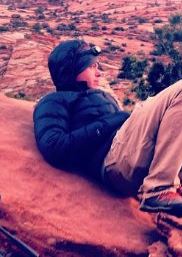 Garrett Edquist (Glenwood Springs, CO)
Mr. Edquist will serve as the crew videographer during the summer mission on Devon Island. He is experienced in filming and producing short-form films and documentaries and holds the position of Editor at Summit Films Inc.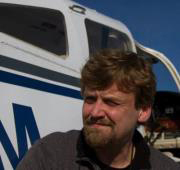 James Moore (Farmington, CT)
Mr. Moore is an experienced photo-journalist who serves as Associate Editor of Aircraft Owners and Pilots Association (AOPA). Mr. Moore is being dispatched by AOPA on editorial assignment to cover the MA365 summer mission.
______________________________________________________________________________
MISSION SUPPORT STAFF
The Mission Support Staff is typically considered the backbone of any crew expedition to space. The Mars Arctic 365 support staff consists of a large team of international volunteers with various professional backgrounds, all dedicated to ensuring the success of this historic expedition.
Engineering Team:
Judd Reed (Director)*

John Barainca (Hab Manager)

D.G. Lusko
CapCom Team:
Jason Kring

Steve Foss

Bruce Ngataierua

Jamie Guined

Darrel Robertson

Gerry Williams*

Karina Descartin
Remote Science Team:
Sheryl Bishop (Director)

Shannon Rupert*

Peter Detterline

Nick Orenstein

Jonathan Clarke

Melissa Battler*

Stacy Sklar*

Akos Kereszturi*

Jean Hunter

Nancy Wood

Balwant Rai
Flight Surgeons:
Michael Gallager (Coordinator)

Kris Lenhardt

Greg Stewart

Marc O'Griofa
*Denotes FMARS veteran